An attorney who doesn't live, work, or conduct regular business in California may use our e-filing application to either Apply for Pro Hac Vice or Renew it. The following steps walk filers through the document type needed in order to pay the $500 fee associated with applying or renewing a Pro Hac Vice in Los Angeles Civil Cases.
File on an Existing Case
From the Dashboard, click File on an Existing Case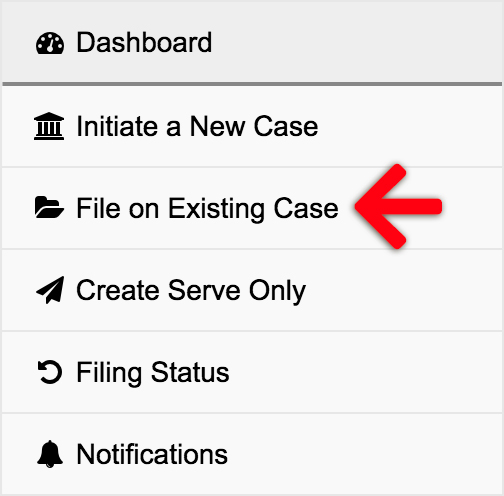 Congratulations! You have submitted your Application for (or Renewal of) Pro Hac Vice. The court will review it, and email you with a response in short time depending on their backlog. You can always go to the Filing Status page at any time to see where the filing stands.