New feature coming soon!
The user may update their preference for using the e-filing application to convert PDFs to text searchable documents at any time.
Note: Please read our disclaimer regarding document conversion to text-searchable PDFs
View the User Preferences Screen
Click Settings from the Main Menu at the top.

Then select User Preferences from the Left Menu.
User Preferences Overview
The User Preferences screen is comprised of an Application Defaults panel and an Odyssey eFile User Preferences panel. Scroll down to Convert to Text-Searchable PDF? (Letter A) to view current Text Searchable settings.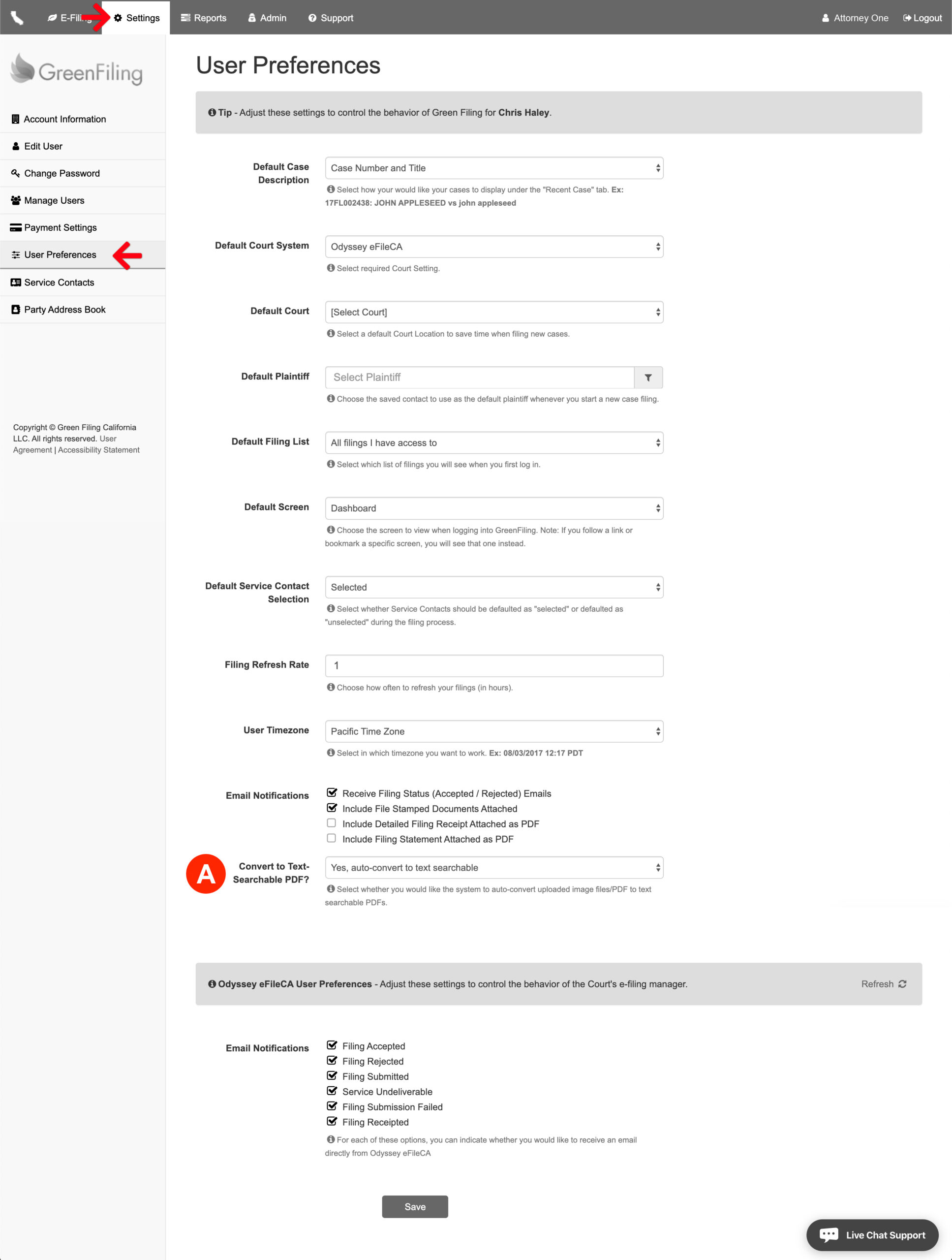 A: Text Searchable Preferences
The user may select whether or not to let the e-filing application auto-convert uploaded image files/PDF to text searchable PDFs.
In the Convert to Text-Searchable PDF? drop down, choose between the following, and then click the Save button.
Yes, auto-convert to text searchable
Ask upon uploading document
No, do not auto-convert
Note: The user preference is set to Ask upon uploading document by default.

Learn how the e-filing application converts documents to Text Searchable PDFs in a filing