By far the most common support question we receive is related to the fees associated with electronic filing in the Odyssey eFile program. Please read this article carefully for a thorough explanation.
The Odyssey eFile Court Convenience Fee
With the implementation of electronic filing, courts are presented with a new challenge, that of collecting court filing fees (both those mandated by State court rules and local court rules) in an automated fashion. The most readily available solution for this is the use of credit cards. As such, the court has configured a system by which it's EFM software vendor, Tyler Technologies, is able to collect court filing fees. Via the Tyler Online Payment Gateway (TOGA) state and local fees are collected, then passed back to the court. By allowing credit cards, however, there is a credit card transaction fee for which the court is not willing to lose. Therefore, a Court Convenience Fee is added to the credit card transaction.
Sample Filing Fee Confirmation
The image below is taken from the new filing screen in our site. You'll notice court filing fees are broken down by those due for each document submitted in the transaction, as well as the service fees described above. Also, note that none of these line items describe any fee due to, or collected from us. These fees are charged and collected by the Odyssey eFile system via TOGA, not by our service.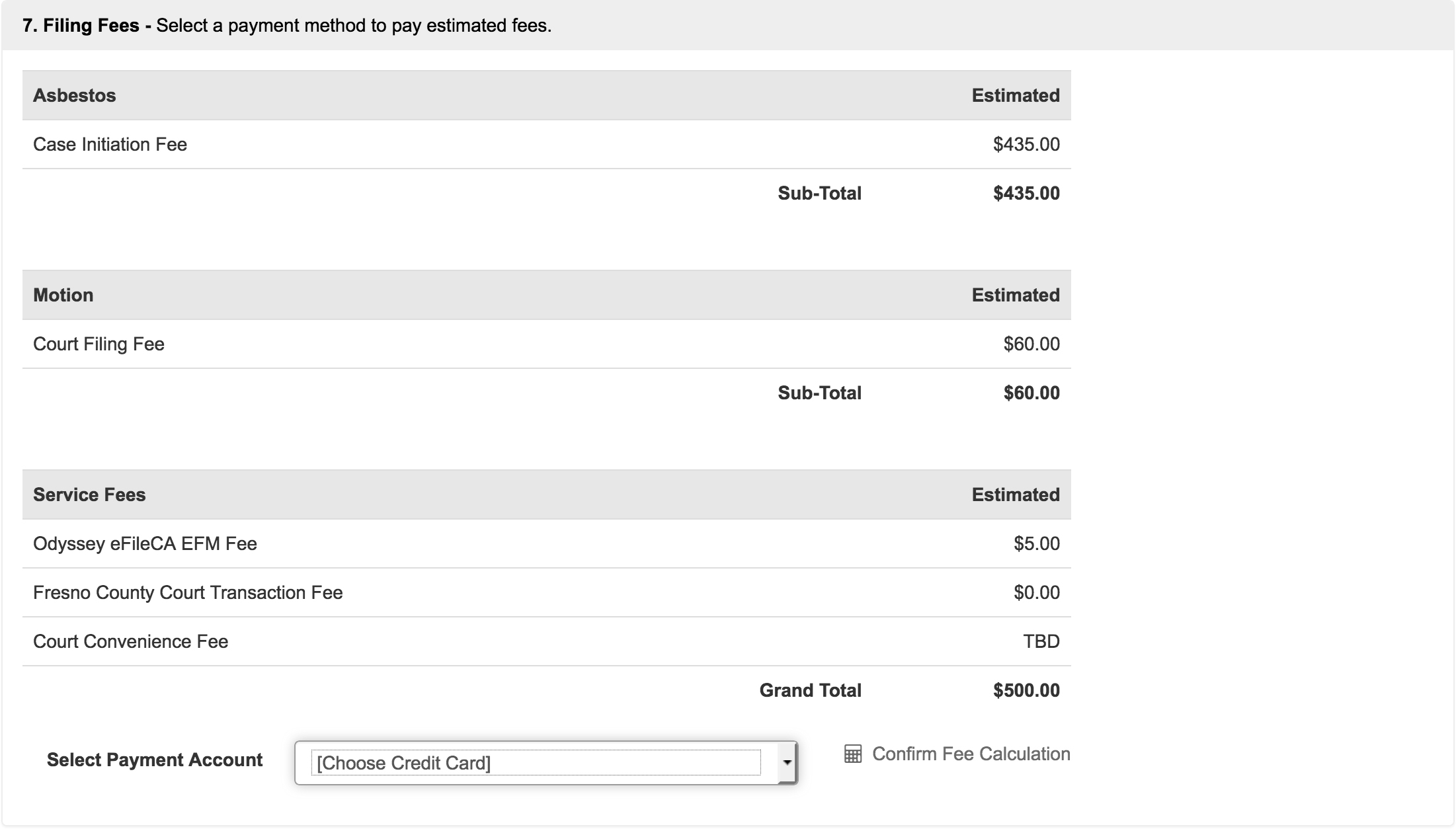 Green Filing Service Fees
Finally, during the process of filing you'll notice that the filer must agree to the fees associated with their subscription to Green Filing. The filer's plan name will display as a hyperlink to a help article confirming that plan's details and costs. Green Filing's service fees are charged at the time of the filing's acceptance.

As always, if you have any questions feel free to contact our support team via phone, chat, or email.